Dermatology Center of Rockland provides several options for patients who are looking to improve the appearance of their skin. One of the most visible signs of aging is irregular skin tone and pigment.
BOTOX® Cosmetic
BOTOX® Cosmetic is commonly used to reduce or eliminate the appearance of facial wrinkles.
---
Chemical Peels
Chemical Peels can be used to rejuvenate the skin, even out skin discoloration, treat some types of acne and improve overall texture and appearance. We offer and salicylic acid and retinol peels .
---
Ear Lobe Repair
Over time, a pierced earlobe can become stretched or torn if a person frequently wears large or heavy earrings. A torn earlobe may also result from trauma, such as having an earring pulled off or caught on clothing. Torn earlobes can be repaired with a quick in-office procedure performed under local anesthesia that involves removing a small amount of torn skin and then suturing the lobe back together to restore a natural appearance.
---
Fillers
Dermal fillers are FDA-approved and safe for use by most patients. These fillers are injected directly into the skin of the targeted area to restore volume and reduce the appearance of fine lines and wrinkles. We offer patients several different dermal filler options, including Restylane® , Revanesse Versa & Lips , Voluma and Juvéderm® Ultra Plus .
---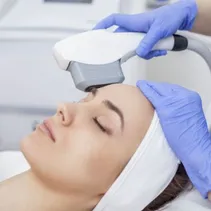 Laser Treatments
As technology advances, more and more patients are seeking laser procedures to treat the effects of aging, such as sun spots and skin rejuvenation, as well as to treat tattoos, rosacea, blood vessels of the face and legs, and unwanted hair.

---
Microdermabrasion
Microdermabrasion removes the upper layer of skin to give patients a smoother, rejuvenated look. The DiamondTome™ system aids in this exfoliation process by gently removing the skin cells with tiny diamond chips. This treatment may improve acne, discoloration, age spots and overall texture and appearance.
---
Microneedling
SkinPen by Bellus Medical is the first microneedling device cleared by the U.S. Food and Drug Administration, clinically prove to safely and effectively treat facial acne scars and rejuvenate skin by stimulating collagen production. With as few as three non-invasive and affordable treatments spaced 30 days apart, you can improve your appearance for six months after your last treatment - and step out with confidence.
---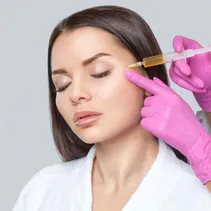 PRP
Platelet-rich plasma (PRP) treatments are an effective, non-surgical way to *rejuvenate skin and stimulate hair regrowth.* PRP can be used to augment other anti-aging treatments, like microneedling, or as a stand-alone treatment, like in hair restoration or facial injections.

---
Skin Care Products
We are pleased to carry:
Obagi Restorsea MDSolarScience Revision Skin Care products DCL products
---